THIS SITE IS CURRENLY UNDER TESTING, PLEASE PROVIDE FEEDBACK IN THE ONLINE FEEDBACK FORM.
SEARCH SITE
Quick links

Fresh Produce Packing
Do you need to make your fresh produce more marketable? Visit NAMDEVCO's Packing House Facility
(click here to see more)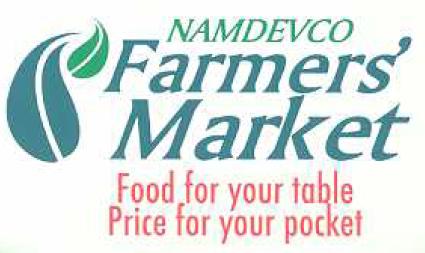 New Farmers' Market Sangre Grande
New NAMDEVCO Farmers' Market now open in Sangre Grande - Food for your table, price for your pocket.
(click here to see more)

Local Agri-Food Sector reports tangible benefits from NAMIS.
The National Agricultural Marketing Information System (NAMISTT) launched on the 23rd of January 2007, is already providing tangible benefits to the local agriculture sector...
(click here to see more)
---
WHERE TO SELL PRODUCE?

A searchable database of traders (buyers and sellers) at the national, regional and international levels.
---
WHERE TO BUY PRODUCE & SEA FOOD?

Locally, produce can be obtained from the following below:
Orange Valley Wholesale Fish Market
Port Of Spain Wholesale Fish Market
---
WHERE TO PACK PRODUCE

NAMDEVCO offers packing services for fresh fruits and vegetables through its certified Packhouse in Piarco. (more)
---
Document Library Search
Please enter a Search Term before submitting the form