Bay Road, Orange Valley
Telephone: 679-2281
This remains one of the major points for the sale of shrimps in the country. It is located in the heart of the main shrimping beds in the coastal waters of the Caribbean, the shallow waters of the Gulf of Paria. With the construction of the jetty and other major upgrading of the facilities due in the short term, the Orange Valley Wholesale Fish Market has the potential to become one of the most important fish depots in the country.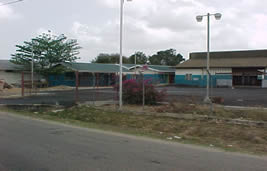 A very comprehensive range of services are provided for fishermen as listed below:
Berthing
Locker storage
Net repair shed
Boat repair shed (minor)
Engine repair shed
Auction room - Scales & stalls
Adequate water supply
Electricity - with a standby generator
Ice supplies
Twenty-four hour security
Environment that strive to meet the best standards in health and safety
Spacious car park
Vendors and merchants are also provided with adequate services for trade. The facility also caters for exporters of sea food and for the those servicing the hospitality industry locally.
Commodity by Species | Charges / lb
Carite - 8 cents
King Fish - 8 cents
Red Fish - 8 cents
Ancho - 8 cents
Cavalli - 8 cents
Shrimp - 10 cents
All other Species - 5 cents
---
Stall $5.00 / $10.00
Table Per Unit - $1.00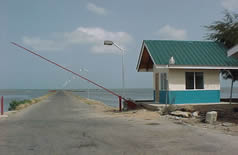 The Orange Valley Wholesale Fish Market which is managed by the National Agricultural Marketing and Development Corporation, is located on the central western coast of Trinidad, bordered by the Gulf of Paria, minutes away from the Point Lisas Industrial Estate.
The facility at present is situated on approximately three (3) acres of land but with on going development would soon be more expansive.
The facility is open for use to fishermen on a twenty-four hour basis but marketing takes place twice daily as follows
Operating Hours:
Sunday - 3.00am - 8.00am
Monday - 3.00am - 8.00am and 2.00pm - 5.00pm
Tuesday - Friday - 12.00 midnight - 8.00am and 2.00pm - 5.00pm
Saturday - 12.00midnight - 8.00am
Fees are are applicable to all boats and wholesalers using the fish market and its compound. Use of stalls by vendors/purchasers - $5.00/$10.00 per stall VAT inclusive during trading hours.